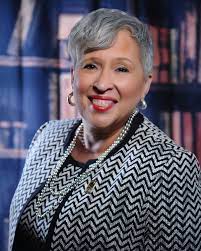 Welcome to Delaware State University and the Graduate Program.  Delaware State University is a vibrant university and is at the forefront of graduate education. The Graduate Program plays a central role in the life of the university and reflects rigorous and essential programmatic offerings of value throughout the state and numerous other geographical locations. Our diverse community of scholars are deeply committed to providing discipline-specific information and methods that will enrich your academic and career trajectories and spur your deep appreciation of the complex issues confronting our globalized societies.
Coming to Delaware State University for graduate study engages you in in a familial atmosphere and one that prepares you for long-term knowledge and commitment to service in the broader community.  The Graduate School staff and faculty pride themselves on providing avenues and opportunities for the development and establishment of students' requisite skill areas that ensure their success in the classroom and broader professional environments.  From the beginning of your graduate experience, you are encouraged to contemplate and implement practices that will move you to the pinnacle of your career and professional pathways.
Your success in graduate studies is not insular and often depends upon your ability to balance aspects of your academic, personal and professional lives.  The Graduate School assists in this balancing act by providing numerous academic support programs and professional development services to assist you during your graduate experience.
We look forward to your graduate matriculation at Delaware State University.  Graduate study takes passion, resilience and a deep commitment on everyone's part. Let us work together to make this experience one of the best and most rewarding of your lifetime.
Here is wishing you the best.
Dr. Patrice Gilliam 
Dean, Graduate, Adult and Extended Studies